We focus exclusively on the Westside and have been helping clients purchase new homes for two decades.
Working as your advocates, and always in your best interest, we combine an extraordinary level of neighborhood knowledge with a better understanding of the value of condo and townhome properties in our communities.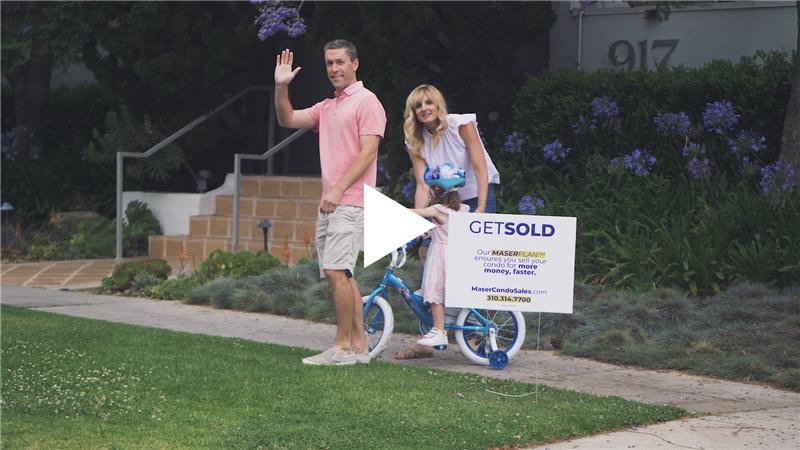 "Click on You Tube logo for closed captions"
We are Westside through and through. Voted most loved Santa Monica Realtor, it's clear our heart is here. We love our neighbors and small businesses and do everything we can to help foster a healthy and thriving community.
Brian Maser pioneered the town and condo focused agency while mentoring his coveted agents into lifelong real estate advisors for their clients.
Transforming a normally chaotic and emotional process into a step by step custom plan that maps out every detail from start to sold. Our MASERPLAN™ removes the triggers that make selling or buying a home frustrating and frankly maddening at times. All decisions are made in your best interest and we leave no stone unturned. We do the work to put your needs first and get you the optimal return faster than average. It works every time, because we have a plan.
$ 1,799,000
508 Pier Ave #4
Do not miss the opportunity to own one of the most sought after, grand end unit, townhouses in prime Ocean Park, Santa Monica w/ b
...
$ 1,275,000
10739 Ashton Ave #105
We listed this property for a client that lives out of state.  We sold it in 21 days for $76,000 over asking. This is a record pri
...
$ 1,290,000
12815 Caswell Ave #5
 We listed this property at $929,000 to attract a lot of buyers. We had 25 offers and sold in 4 days for $361,000 above the askin
...
$ 623,320
1032 19th St #2, Santa Monica
Must see this absolutely charming, light and bright beach pad with original hardwood floors throughout. This newly renovated unit
...
16 DAYS TO SOLD
ON AVERAGE
Quite simply, Brian and his team are the best out there when it comes to understanding the Santa Monica/West LA micro-markets.
Brian Moore (Seller and Buyer)
Meet your new dashboard. Communication is key in any relationship and staying ahead of the game is what we do for you.
Not only do you get a step by step plan with most of the work done upfront to save time and frustrations, you also get a dail dashboard that keeps you aware of everything we are doing. See how many potential buyers saw your property, where they saw it. Find your daily or weekly to do's always keeping you ahead of the game. How many people saw your home on Zillow and Redfin. How may postcards were sent and how many photos viewed. Along with buyer comments, agent notes and more, everythign you need in one place served up in your inbox every day.
3% OVER ASKING
ON AVERAGE
Our seller centric strategy brings all buyers by making your home available to every broker in the world.
Your listing page includes a 3D virtual tour, walk-through video with your broker advisor, photos, and the listing details. We run a Westside digital and print ad campaign plus email and social. Custom postcards and personal invitations for neighbors. Zillow, Redfin, Trulia, The MLS, also list your home.