MARINA DEL REY CA REAL ESTATE
The Maser team are the perfect partner for Marina Del Rey CA real estate. Our verified brokers will guide the entire process regardless of the square footage you're looking for in Marina Del Rey CA. As you know, buyers will enjoy quiet evening strolls besides the water or even renting a boat to set sail on their own private sunset cruise. Gourmet restaurants and shops abound in Marina Del Rey CA and please almost any palate and taste. The Maser team are experts working with a broker or MLS listing. As experts in the Marina Del Rey CA real estate we are ready to help you buy or sell your home today.
Here are just a few examples of the recent successes the Maser team has had in the Marina Del Rey CA real estate market….
12815 Caswell Ave #5, Mar Vista
Complete Kitchen and Bathrooms renovation
This was our sellers dream! They followed our advice to the "T" and they had a record sale in their complex. We recommended they change all of their countertops, paint the entire unit and do professional staging. All in they spent around $40,000 to get it prepped for sale. We also recommended we list it below the market to attract a lot of buyers. Thus, we listed it at $929,000 and within 3 days we had 25 offers and sold it for $1,290,000. That is $361,000 over asking for a cost of $40,000.
Ruth & Steve Los Angeles CA
"We hired Jesse and his team at Maser Condo Sales after being notified last minute that our current tenant bought a house and wanted to break the lease. Jesse and his team responded ASAP and put a plan in action. He referred a great painter who made the place look like new in a matter of days. Jesse then came in and took pictures and listed the property. He kept us informed after each showing, narrowing it down to the perfect new tenant! Jesse and his team are top notch. We appreciate his professionalism and laid-back approach. We will use Jesse and his team in the future!"
Lynda W.
"I knew that when the time came to sell, I would call Brian Maser. I have seen his results for decades in my neighborhood and I am so glad I did call him. I saw Brian's method of not just staging property to make it look better but actually doing some renovation to make it BE better. I spent some money but made it back and then some. His whole team is tops! From the first interaction they took the proverbial ball and ran with it and when any issue came up, which it invariably will with such a big transaction with many moving parts, they dealt with it with professionalism and experience that made my life so much easier. I repeatedly told him how glad I was to have his team as my first line of defense handling everything so that I never had a sense of being overwhelmed. Not only this but his data driven understanding of the local market and what will get the greatest net results in the end made this easy. I never thought it could be so fast or get such great results. We literally (I know people hate this word but truly!) made the listing live and closed escrow 3 weeks later. I almost couldn't believe it could be true but it is. This was better than any result I could have hoped for and we got the price I wanted!"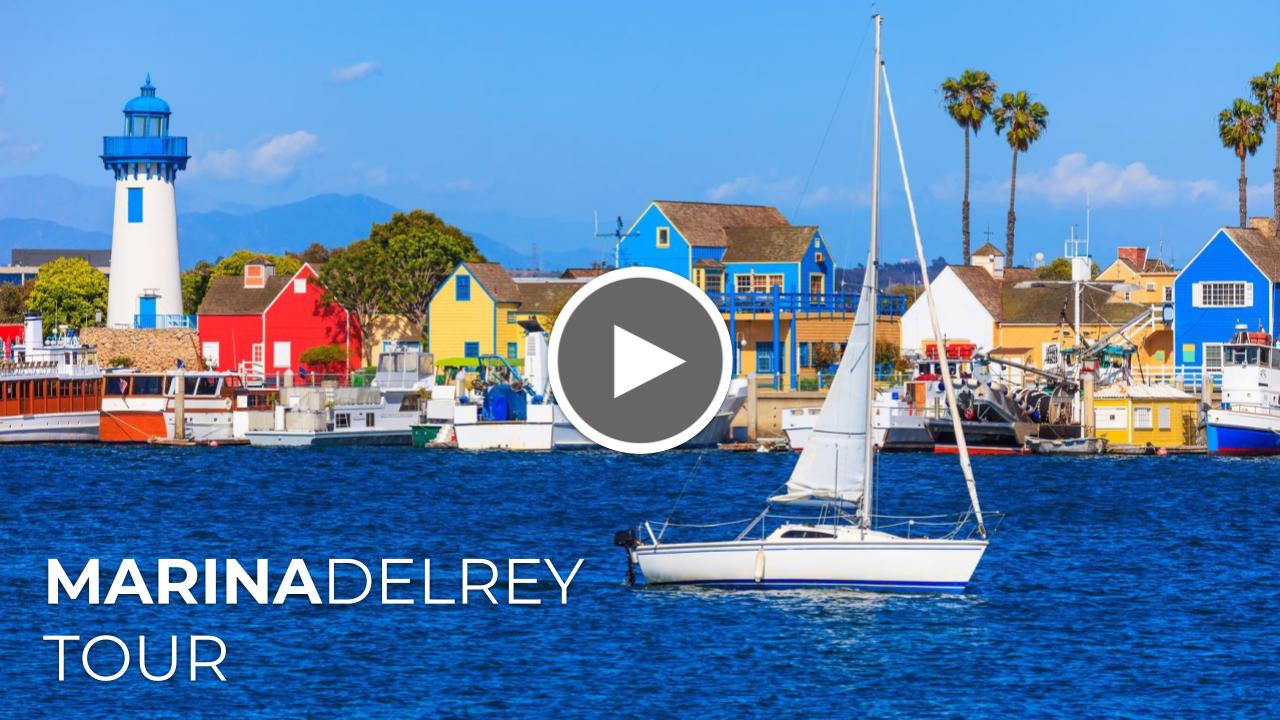 "Click on You Tube logo for closed captions"
Marina Del Rey Condos & Townhomes for Sale