Whether you're looking for a single family home, condo or townhome the expert Maser team will be able to advise and help you through the buying or selling process of a Brentwood new condo. A home in Brentwood ranges greatly in square feet from studio to dream home. There are many, many condo developments in the vicinity offering all sorts of layouts and designs.
Located on the westside between Westwood and Santa Monica Brentwood is one of the safest neighborhoods in Los Angeles. Brentwood prices vary as much as the properties themselves do. While home prices may be above the average cost for the LA area, Brentwood offers a great school district and plenty of condos for sale. While quiet, Brentwood is far from boring with residents enjoying numerous upscale restaurants and designer shops. Just 25 minutes from downtown LA and 20 minutes from Los Angeles International airport make it perfect for almost anyone. Let us help you find your Brentwood new condo and you'll be strolling though this beautiful neighborhood before you know it.
The Maser team of real estate agents are ready to help you find a Brentwood new condo or help you sell your property. We'll take care of everything for you, even attending an open house if you can't make it there for some reason. Our team are experts with over 20+ years of experience.
11910 Mayfield Avenue #102, Brentwood
Full Condo Renovation
This property was in terrible, worn out condition when it was purchased. The Maser team came in and did a complete condo renovation, which included opening walls to make the condo feel spacious. We designed a new kitchen, updated all the appliances, renovated the master bathroom, created new closet spaces everywhere, painted, updated lighting throughout and installed all new windows and doors. The project took 45 days from start to finish, and it was on the market for just 4 days before selling for well over the asking price for a $75,000 profit.
Dave S Brentwood CA
"We recently sold our condo with Brian Maser and his team. They impressed us from the start with their knowledge, insight and enthusiasm. They were true partners all along the way and helped guide us with thoughtful, prudent advice at every turn. Brian and Mike are highly skilled, great communicators and have a great understanding of the market. We couldn't be happier with our experience and would highly recommend!"
Denise Los Angeles CA
​​"We recently sold our condo with Brian Maser and his team. They impressed us from the start with their knowledge, insight and enthusiasm. They were true partners all along the way and helped guide us with thoughtful, prudent advice at every turn. Brian and Mike are highly skilled, great communicators and have a great understanding of the market. We couldn't be happier with our experience and would highly recommend!"
Jennifer & Ryan
"Brian Maser and his team were outstanding! They provided excellent counsel/advice and were extremely responsive throughout the whole transaction. We did not know what to expect during Covid but our property was listed and in escrow within ten days and at the price we wanted. We would highly recommend Brian Maser and his team without hesitation. A++++"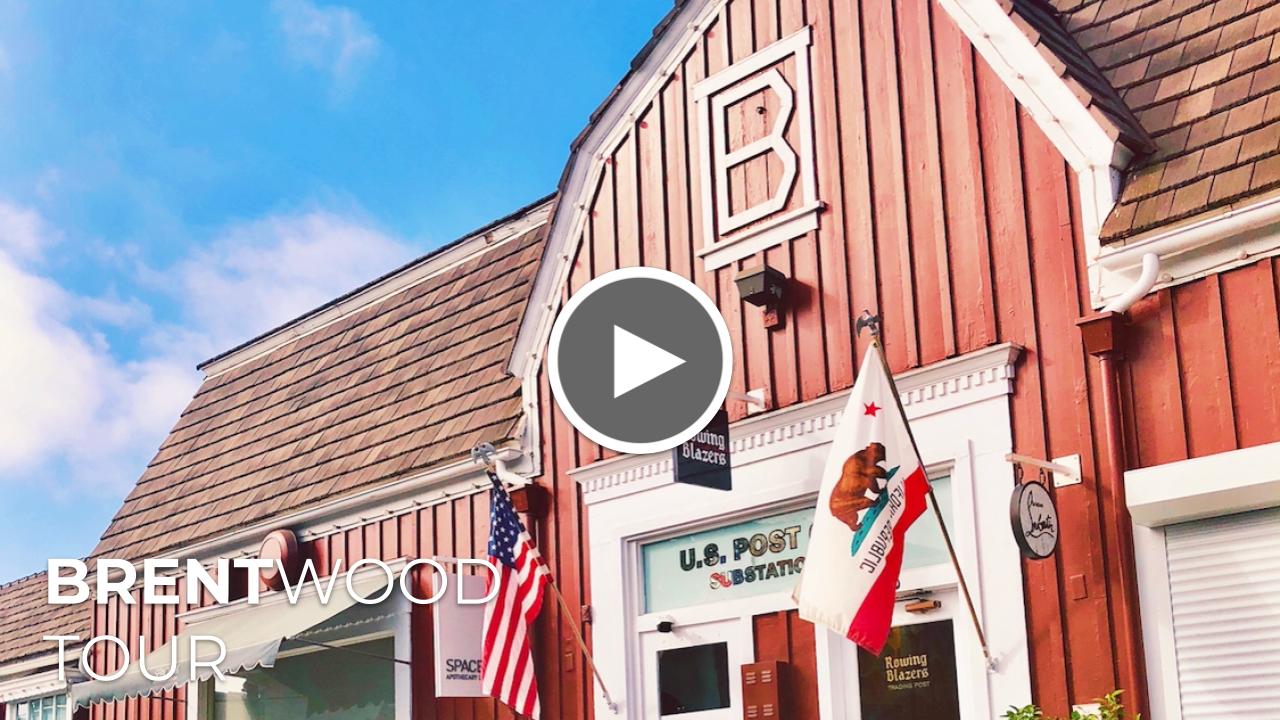 "Click on You Tube logo for closed captions"
Brentwood Condos & Townhomes for Sale