BUY, SELL, OR RENT HOMES IN WESTSIDE LA
Brian Maser pioneered the town and condo focused agency while mentoring his coveted agents into lifelong real estate advisors for their clients.
Transforming a normally chaotic and emotional process into a step by step custom plan that maps out every detail from start to sold. Our MASERPLAN™ removes the triggers that make selling or buying a home frustrating and frankly maddening at times. All decisions are made in your best interest and we leave no stone unturned. We do the work to put your needs first and get you the optimal return faster than average. It works every time, because we have a plan.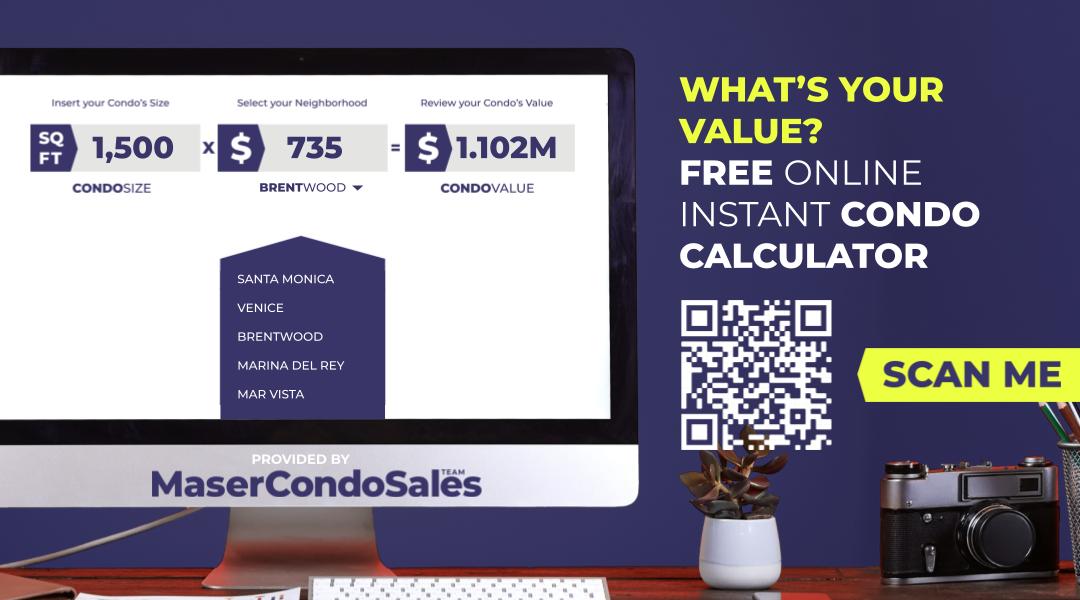 Make More Money, Faster
Our MASERPLAN™ pre-packages your entire transaction upfront and eliminates non-essential visits to your property.
We expedite the time to sale by eliminating the open houses and offer wrangling. Simpler and safer from start to sold. View the icons below to see how each step guarantees we sell your home faster, for more.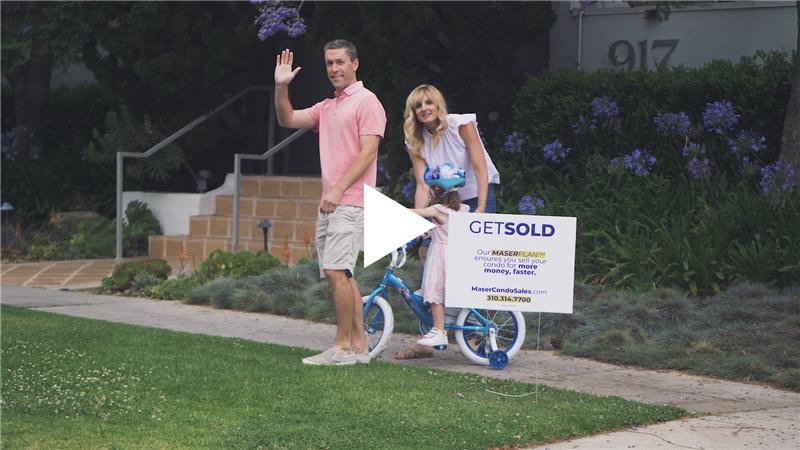 "Click on You Tube logo for closed captions"
Click the MASERPLAN™ icons for detailed info about each step.
$ 799,000
1731 Barry Ave #113, West LA
Do not miss the chance to own this recently updated, modern, 2BR/2BA condo in one of the most well run HOAs in West LA. This prope
...
16 DAYS TO SOLD
ON AVERAGE
I had a great experience working with Mike. He helped me sell a 2-bedroom condo and as a first-time seller I had lots of questions. He guided me through the whole process really smoothly and with a great attitude, including coordinating some pre-sale renovations. Highly recommended!
David Birdsell
Meet your new dashboard. Communication is key in any relationship and staying ahead of the game is what we do for you.
Not only do you get a step by step plan with most of the work done upfront to save time and frustrations, you also get a dail dashboard that keeps you aware of everything we are doing. See how many potential buyers saw your property, where they saw it. Find your daily or weekly to do's always keeping you ahead of the game. How many people saw your home on Zillow and Redfin. How may postcards were sent and how many photos viewed. Along with buyer comments, agent notes and more, everythign you need in one place served up in your inbox every day.
3% OVER ASKING
ON AVERAGE
Our seller centric strategy brings all buyers by making your home available to every broker in the world.


Your listing page includes a 3D virtual tour, walk-through video with your broker advisor, photos, and the listing details. Your listing page includes a 3D virtual tour, walk-through video with your broker advisor, photos, and the listing details. We run a Westside digital and print ad campaign plus email and social. Custom postcards and personal invitations for neighbors. Zillow, Redfin, Trulia, The MLS, also list your home.

It was such a pleasure working with Brian and his team. They knew the market so well, delivered on execution and timing, were super easy to work with and prepared us so well for the entire process. They helped us sell our condo ABOVE asking with very favorable terms
Drew Sapede
Maser Condo Sales can even renovate your unit so you can sell or lease for more, or upgrade your own home.
Upgraded units command higher offers and as more and more people find themselves spending more time in their homes during these unprecedented times, the value of the design becomes even more important.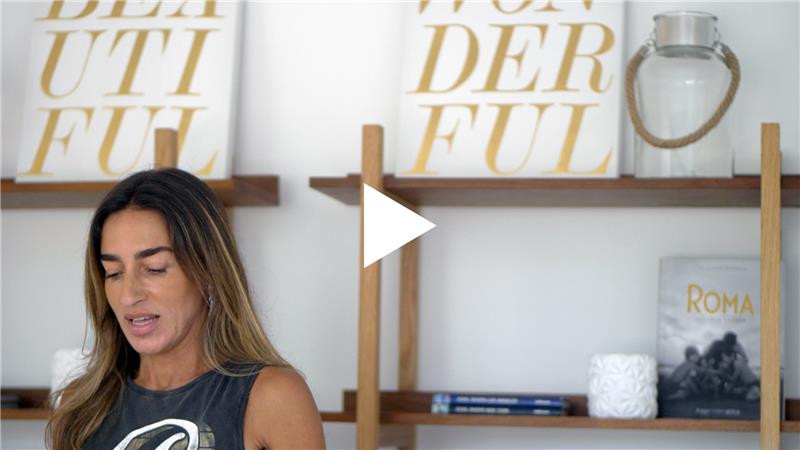 "Click on You Tube logo for closed captions"
Take a tour with Leticia Nobell around 733 Marine St to see how an incredible renovation and staging can lead to a record sale.
1212 Ocean Park Blvd #4, Santa Monica
Project: Full Renovation
This property was in original condition. The previous owner sold the property in "as in" condition. The Maser team managed the renovation for our buyer from start to sold. From the visionary new design, layout changes, city permits, HOA permission process, moving walls, kitchen plan, adding new lighting, new floors, custom cabinetry, new doors, complete overhauls of the bathrooms, picking out fixtures, appliances, etc. The total project cost approximately $120,000 and involved two months of actual labor. See the property.

515 Ocean Avenue, N. Penthouse C, Santa Monica
Project: Living Area
This was a 3,000 sq. ft. penthouse with panoramic views, but the property had not been renovated or updated in 40 years. We added new carpet, painted everything bright white, removed the tints and drapes from the windows and staged the living area. This allowed us to drive buyers to come see the amazing views and space. The property sold for $6,550,000. See the property. 
743 Pier Avenue #4, Santa Monica
Project: Kitchen, Master and Guest Bathroom
This property was listed and not selling. We changed all the dark countertops with white quartz, updated tile and flooring in bathrooms and kitchen, and added a fresh coat of light paint.
Cost: $10,000. Result: The property sold for $25,000 over asking price and for $40,000 more than the offers made prior to renovation. See the property. 
1537 S. Westgate Avenue, West L.A.
Project: Kitchen and Dining Area
This property was purchased for $680,000. Overall, the unit was dated in its original decor. We re-used all the old cabinetry, removed the upper cabinets and opened up the kitchen, moved out the galley sink portion and pushed it out a few feet to expand and open up the kitchen. We added new countertops, a sink and appliances. We also updated the floors and added in-ceiling lighting. The property sold for $1,000,000 ($100,000 over asking price). The project cost only $8,000. See the property.

It all seems a blur – I interviewed Brian Maser, liked his approach, and followed his advice about upgrades and staging to make my condo "light and bright". Next thing I knew, escrow was closing and I was moving out.
Mary - Seller
11910 Mayfield Avenue #102, Brentwood
Project: Full Renovation
This property was in terrible condition when purchased. We came in and did a complete renovation, which included opening walls.
We designed a new kitchen, updated all appliances, renovated the master bathroom, created new closet spaces, painted, updated lighting throughout and installed new windows and doors. The project took 45 days from start to finish, and it was on the market for just 4 days before selling for well over asking price for a $75,000 profit. See the property.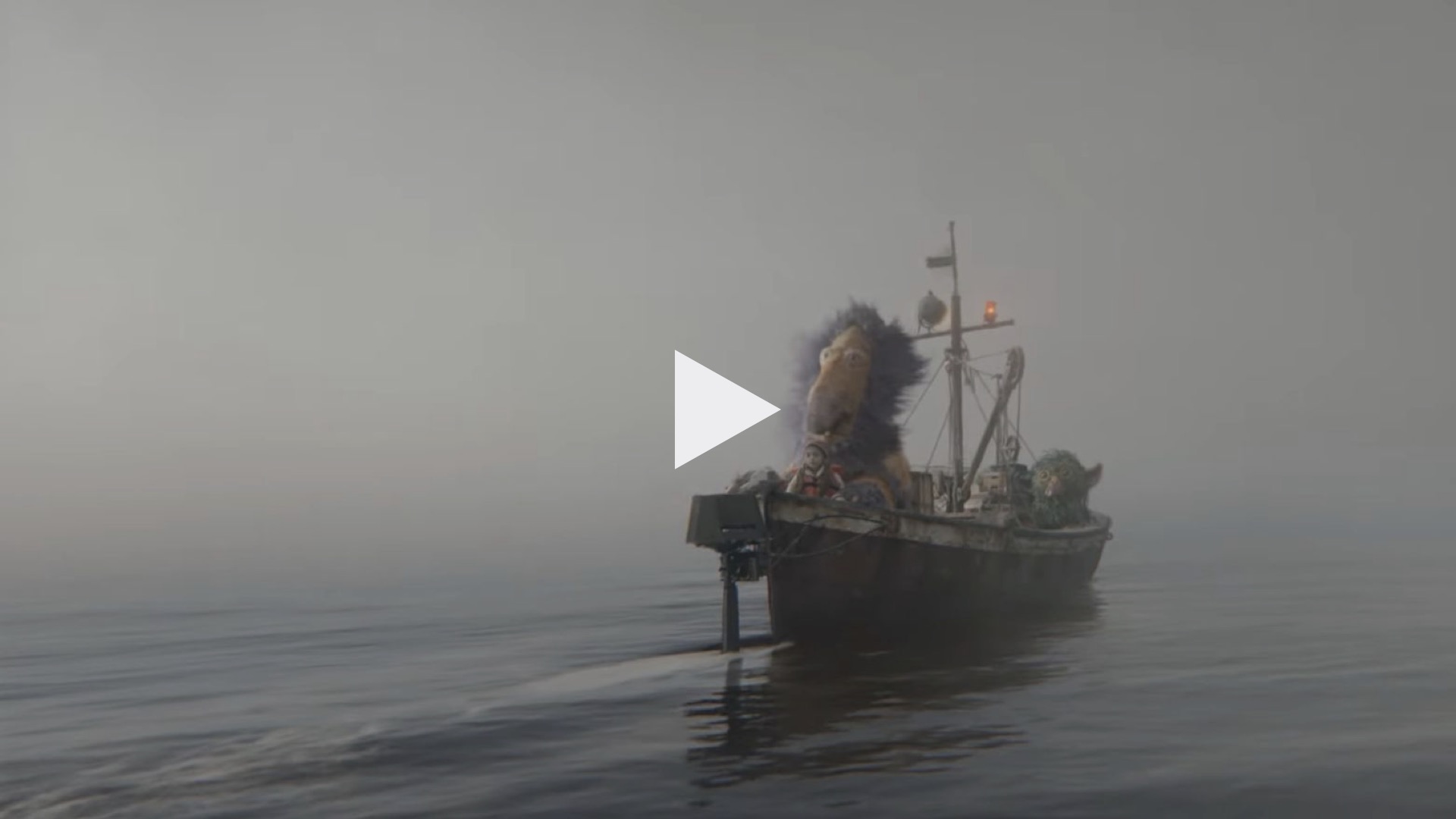 "Click on You Tube logo for closed captions"
We love this ad because it really represents the emotional journey of buying and selling homes. We have been one of Zillow's premier agents for many years, so you can think of us as the big hairy monster in this ad.
3% OVER ASKING 
ON AVERAGE
Realtors should be great humans first.
Brian Maser
Our Unique Expertise Makes the Difference. The Maser team specializes exclusively in Westside condos and townhomes.
As our Buyer we feel it is not just important to know what you can afford, but what you feel comfortable with spending. Let's make sure we know our numbers so you never are in a position of feeling house poor or stressed to make you monthly payments.
$ 1,320,000
806 Washington Ave, Santa Monica
Do not miss the opportunity to live in this luxurious Santa Monica townhome. This front-facing contemporary townhouse is north of
...
We have successfully updated our unique process to ensure a safe and secure purchase.
Our updated MASERPLAN™ expedites the entire process, reduces social ineraction to zero if requested and ensures you get the best deal possible.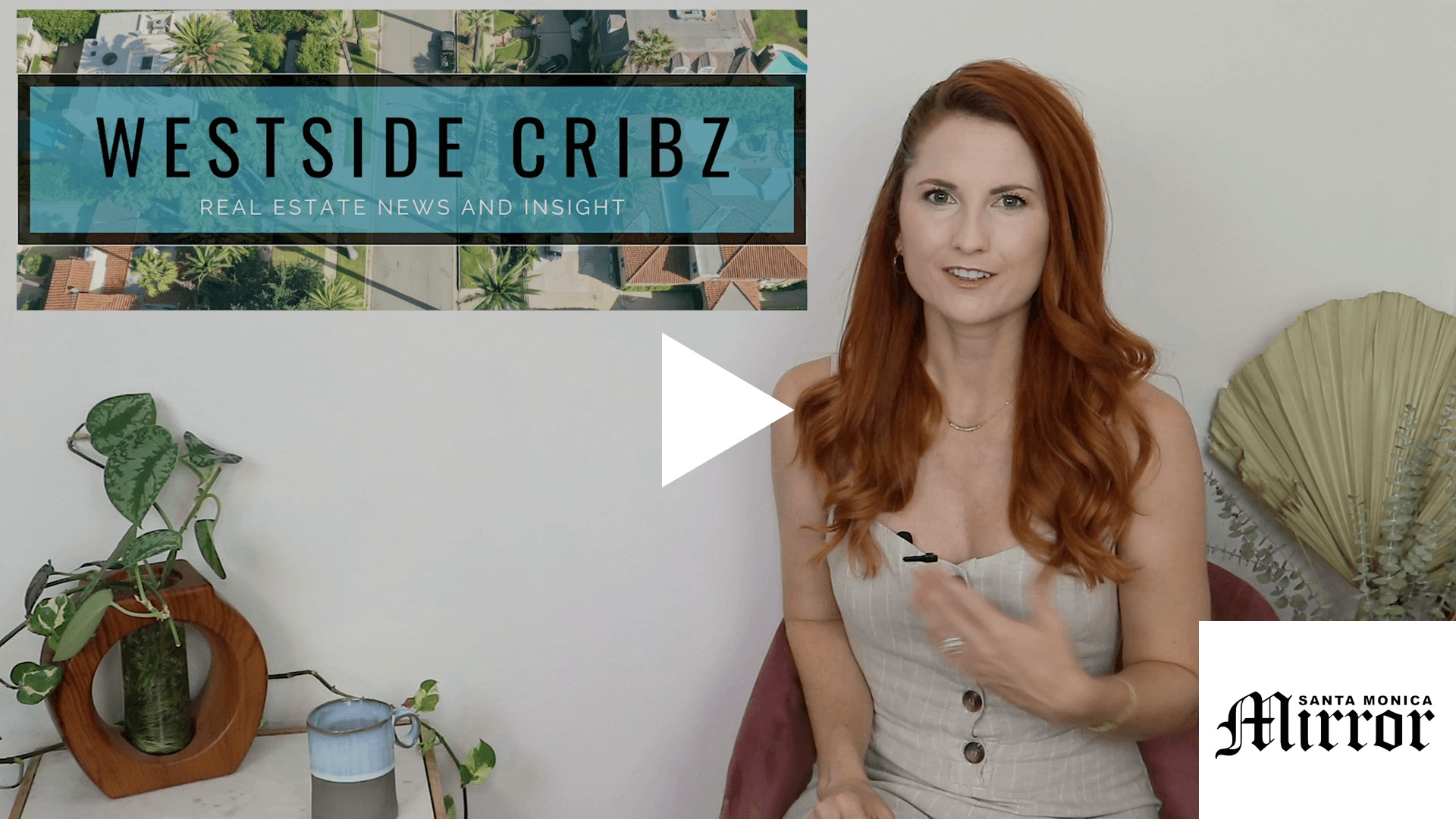 "Click on Mirror logo for closed captions"
First time buyer tips!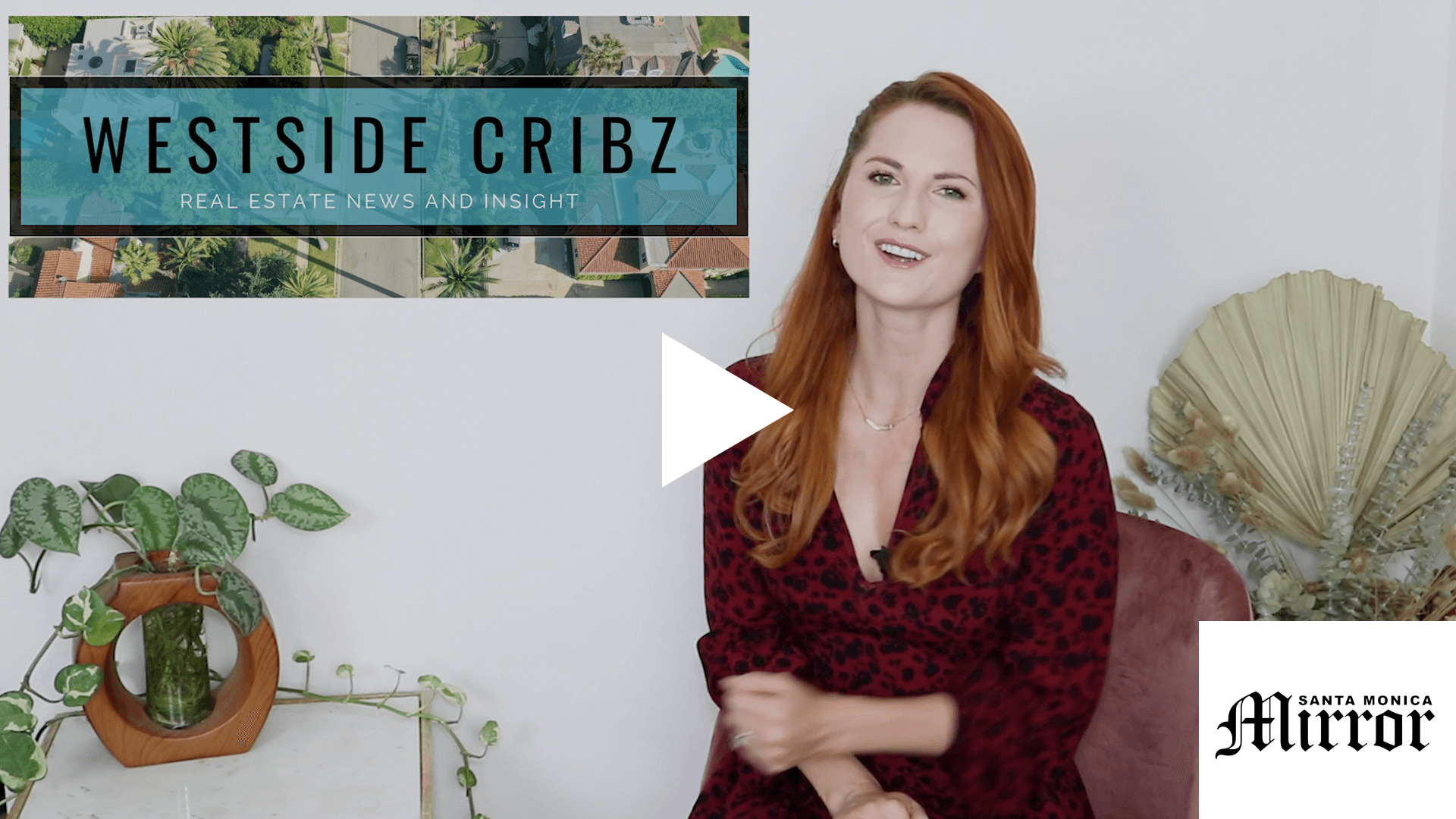 "Click on Mirror logo for closed captions"
Is there a selling season? Depends…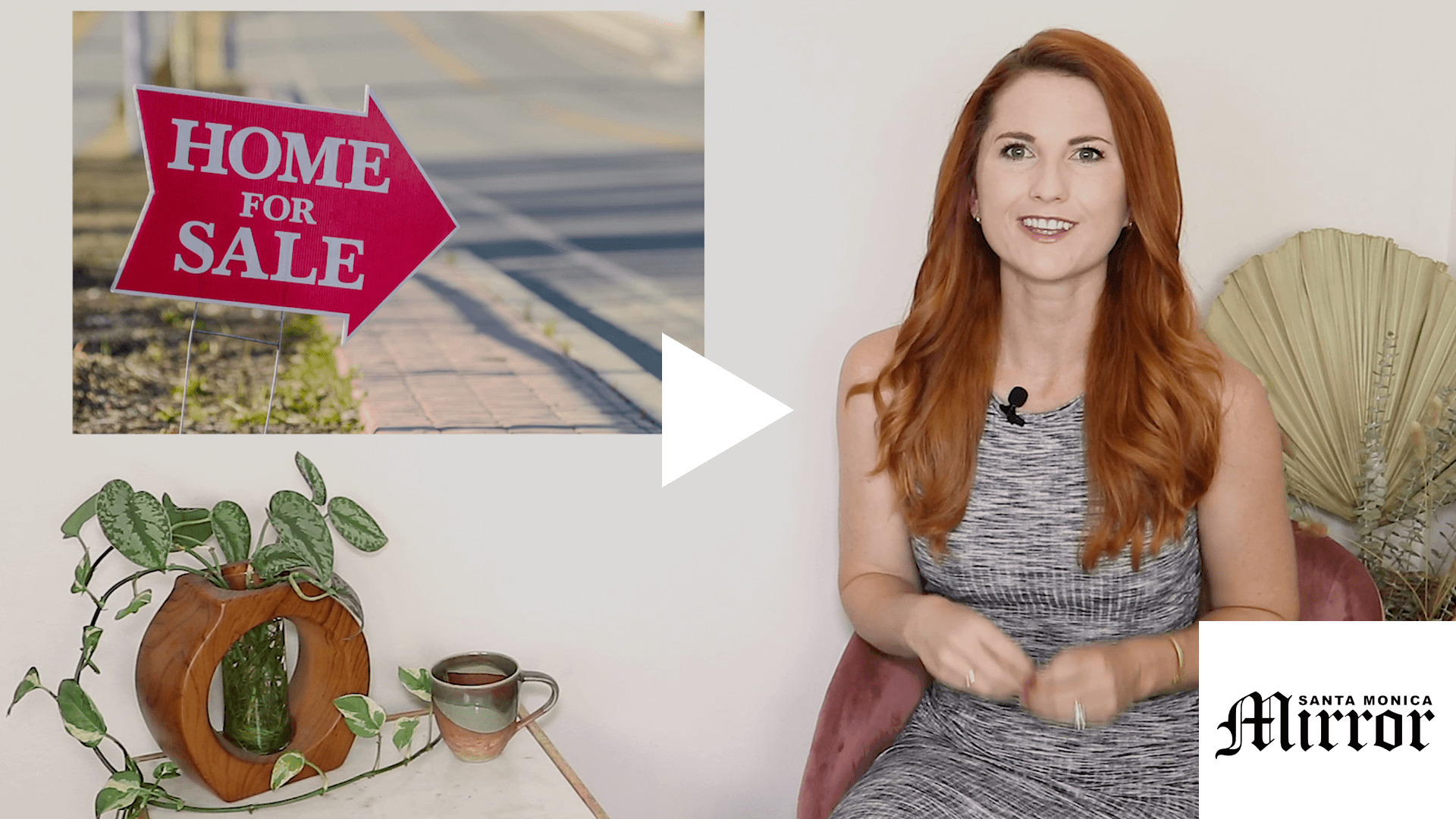 "Click on Mirror logo for closed captions"
Brian discusses selling homes during Covid-19
We focus exclusively on the Westside and have been helping clients purchase new homes for two decades.
Working as your advocates, and always in your best interest, we combine an extraordinary level of neighborhood knowledge with a better understanding of the value of condo and townhome properties in our communities. If there's a condo or townhome on the West Side that's right for you, we already know what it's going to take to make it your next home.