Buyers will re-review all inspection reports we have provided and bring in their own inspectors to confirm what has been disclosed.
We typically give buyers 7 days to complete their physical inspection process.
It is common that a buyer will bring in their own general inspector, who will inspect all major systems including electrical, plumbing, appliances, windows, doors, heating, air, etc.  They may also bring in mold and moisture inspectors, fireplace inspectors, contractor and anyone who can help determine issues and future upgrade costs.
Buyer's will review all the additional information they receive and typically send the seller what is called a request for repairs (asking for certain items to be repaired prior to closing or financial credits to cover future costs).    All of this is negotiable and goal is to assure all parties are satisfied to move forward and sign off on next steps.
Click the MASERPLAN™ icons for detailed info about each step from Start to Sold.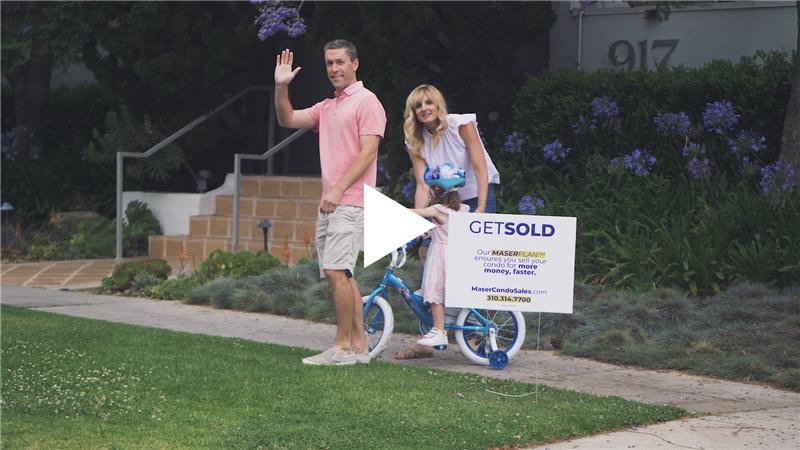 "Click on You Tube logo for closed captions"
Brian Maser pioneered the town and condo focused agency while mentoring his coveted agents into lifelong real estate advisors for their clients.
Transforming a normally chaotic and emotional process into a step by step custom plan that maps out every detail from start to sold. Our MASERPLAN™ removes the triggers that make selling or buying a home frustrating and frankly maddening at times. All decisions are made in your best interest and we leave no stone unturned. We do the work to put your needs first and get you the optimal return faster than average. It works every time, because we have a plan.
$ 620,000
2025 4Th St #306A, Santa Monica
Do not miss the opportunity to own a PENTHOUSE beach condo on 4th street!! This 3rd floor unit has tons of natural light and amazi
...
$ 1,320,000
806 Washington Ave, Santa Monica
Do not miss the opportunity to live in this luxurious Santa Monica townhome. This front-facing contemporary townhouse is north of
...
16 DAYS TO SOLD
ON AVERAGE
I had a great experience working with Mike. He helped me sell a 2-bedroom condo and as a first-time seller I had lots of questions. He guided me through the whole process really smoothly and with a great attitude, including coordinating some pre-sale renovations. Highly recommended!
David Birdsell