CONDOS FOR SALE BRENTWOOD
It's hard to find a more picturesque place to live than Brentwood Los Angeles. So we can understand why finding a beautiful single family home or condos for sale Brentwood might be your dream. Let the team at Maser Condo Sales turn that dream into a reality. With over twenty years of experience, we are the perfect partners to help you make the move to one of the most sought after neighborhoods in all of California.
With its wide tree lined streets, beautiful homes and world class shopping and dining, we can understand exactly why you want to call Brentwood home. Living in Brentwood offers homeowners the perfect mix of urban and suburban living. Conveniently located miles from some of the most beautiful beaches in California you get to enjoy everything from biking along the ocean to eating at trendy restaurants and shopping at the chicest stores you can imagine.
It can be a daunting task to search for that perfect single family home or condos for sale Brentwood so why not let a real estate professional at Maser guide you through the process. The exclusivity of Brentwood makes it a highly desirable market that offers condos for sale that range from $500,000 all the way up to $2,000,000. We can help you find the exact location, square footage and type of home that you are looking for. Let Maser take the stress out of the buying process and we will be with you every step of the way from the open house, to writing a successful offer, negotiating with the listing broker and then best of all to closing on the property of your dreams.
Brentwood has the best to offer in dining, shopping and schools making it appealing for everyone from young professionals to families. There is no better neighborhood to stroll and bike through and with its proximity to Santa Monica and the beaches, your options for entertainment are endless. Let Maser be the real estate agent that delivers all of these great qualities in a neighborhood to you.
Brentwood condos can range from 750 to 2,500 square feet so there are options for everyone looking to live in this desirable neighborhood. Let the team at Maser guide you through the available properties so that you can find the one that fits all of your needs. Our knowledge of the market is unparalleled and we are ready to get to work for you. Our access to the regional multiple listing service means we will be able to find you the home you want quickly and efficiently. Don't miss out on the latest listings and all that Brentwood has to offer and give the team at Maser a call today.
Want to spend your Sunday's strolling among the beautiful flowers and fresh fruits and vegetables at the Brentwood Farmers Market? Or perusing the fantastic shops and enjoying the delicious food at the Brentwood Country Mart? Then contact Maser and we will help you make that dream a reality.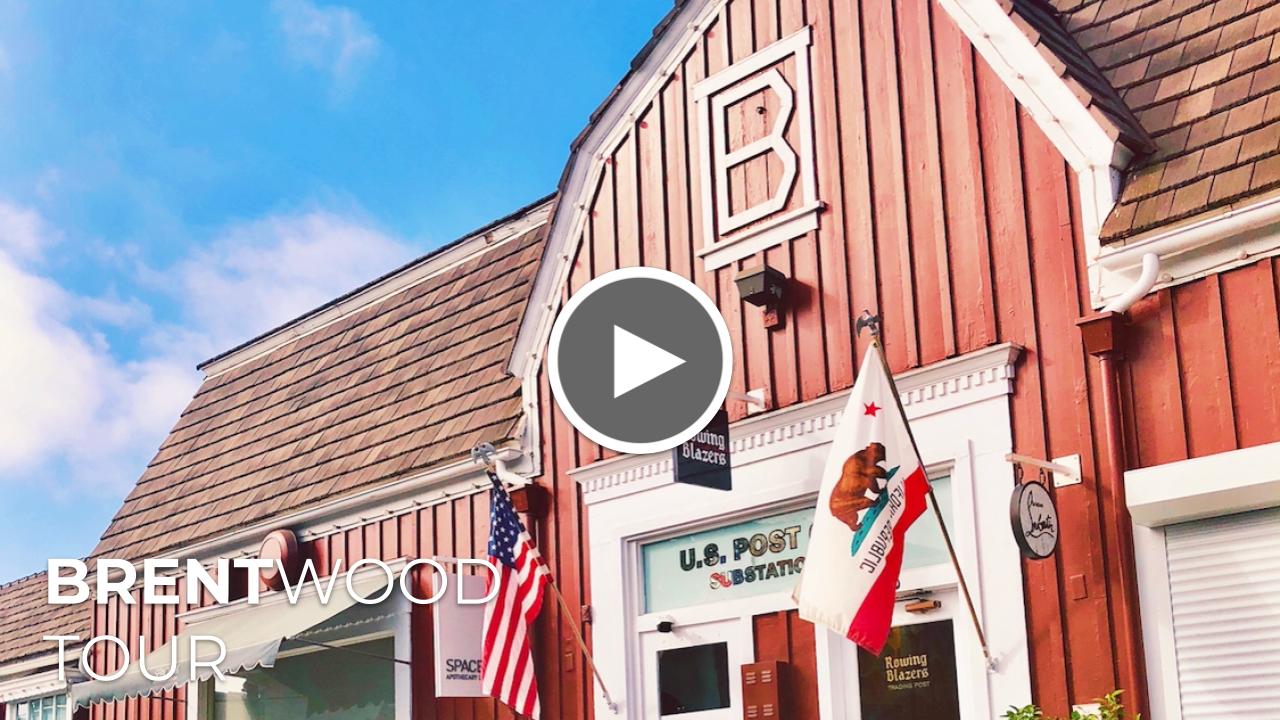 "Click on You Tube logo for closed captions"
Brentwood Condos & Townhomes for Sale