Local's Guide to Santa Monica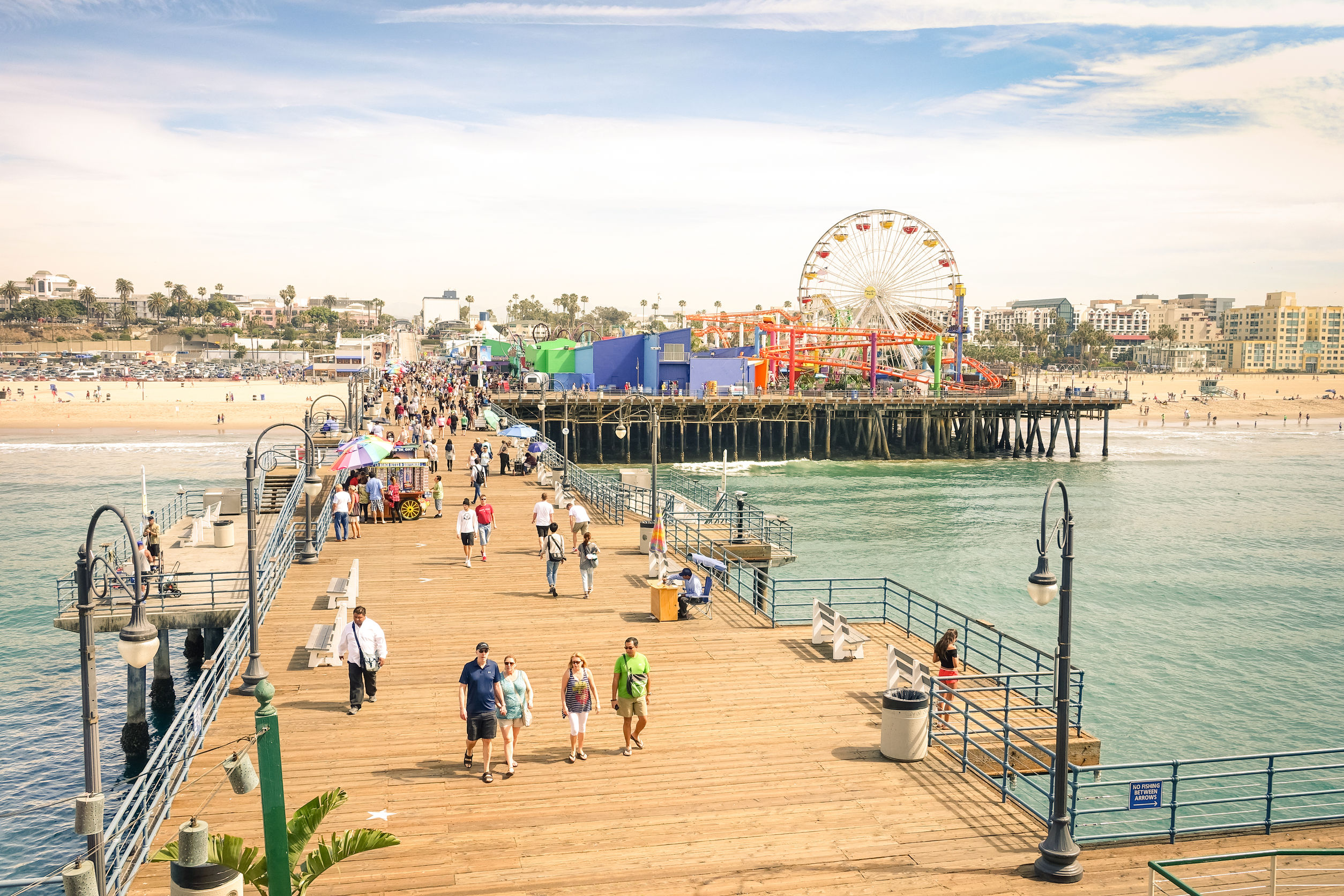 West of downtown Los Angeles, Santa Monica sits along the glistening coastline of the Pacific Ocean. The bustling city is complemented with a laid back surfing community, several art galleries, and some of the best restaurants on the westside, leaving room for endless activity and entertainment for locals. There are countless things to do in Santa Monica; here are a few of our favorites destinations and pastimes to enjoy in this nook of the LA area.t
Santa Monica Farmer's Market
Located in the heart of the Santa Monica Promenade, the smell of flowers and sweet produce is in the air at the Santa Monica Farmer's Market. With some of the very best fresh food products in L.A., it's open on Wednesday and Saturday mornings hosting several vendors and caterers.
Third Street Promenade
The promenade isn't just home to the enormous farmer's market, it also has some of the best shopping in Santa Monica. The outdoor shopping center has plenty of retail stores, charming restaurants, outdoor seating and a movie theater.
Montana Avenue
For a more quaint shopping experience, Montana Avenue is a great spot to spend your day strolling and shopping at your favorite stores and new boutiques. The street also has highly rated restaurants and coffee shops for refueling as you shop away.
Herringbone Restaurant
Shopping your day away is easy to do in Santa Monica where there are so many trendy stores to spend your time at, but what is there to do in Santa Monica at night? Plenty. The Herringbone is fairly new to town and is a perfect date night location with excellent seafood, unique cocktails and a chill ambiance. Complete with an extensive raw bar this dinner destination is a must try for locals.
Bar Chloe
The night doesn't have to end after dinner. Santa Monica has dozens of bustling bars perfect for having a fun night out with friends. Stepping into Bar Chloe, you are transferred into a dimly-lit room of vintage chandeliers, and comfy seating spaces at an extravagant art deco bar.