MARINA DEL REY CONDOS FOR RENT
The expert Maser team makes a great partner when looking for Marina Del Rey condos for rent or purchase. Marina Del Rey CA is the perfect marine front location to search for a new home. Our brokers will work to understand your wants and desires. They'll search high and low for you and won't stop until you find the perfect fit at the perfect price.
Marina del Rey is a dream destination for anyone who enjoys the serene and scenic boating landscape along with a California lifestyle. Surrounded entirely by Los Angeles most active small boat marina, you can enjoy evening strolls beside the dock or bring your own boat and set sail on your own private sunset cruise. Gourmet restaurants and shops abound in Marina Del Rey CA. With bike trails leading directly up the beach you can take a short ride and be in Santa Monica in no time. Feeling a bit more adventurous? Take the beach path all the way down to Manhattan Beach or Hermosa Beach for a great brunch or dinner destination. Marina del Rey is also only a short walk away from famous Venice Beach and all it has to offer.
Condos in the Marina Del Rey area vary greatly in size, location and amenities. Studios all the way up to 4+ bedrooms are available and the team at Maser will help you find the perfect one for you. Average rent prices range from $1500 to $8000 and sometimes even more so Maser is experienced at working with a range of budgets for their clients who are looking to purchase a condo in Marina del Rey. Of course the more you pay, the better the amenities will be. Many Marina Del Rey condos for rent come with covered parking, onsite fitness centers, modern finishes and of course access to the beautiful marina itself. There truly is something for everyone.
The Maser Condo Sales team has over two decades of experience working with real estate in West Los Angeles and has a team of agents, brokers and finance experts ready to gather all the information you need to help you rent your next property… whether that's a townhome, an apartment or a condo. We are a real estate brokerage that specializes in condos for rent of all shapes and sizes. And our exclusive west side experience makes us the go-to place for all your property needs. We aim to take all the stress out of looking for a new home for our clients.
If there's a condo or townhome that's for rent in Marina Del Rey that's right for you, we most likely already know what it's going to take to make it yours. Let us work hard to get you not only a better deal, but a faster one as well. Our realtors all have verified real estate licenses, so you can have all the confidence in the world in them. So reach out today, we'll start helping you find those Marina Del Rey condos for rent or sale and you'll be moving in before you know it.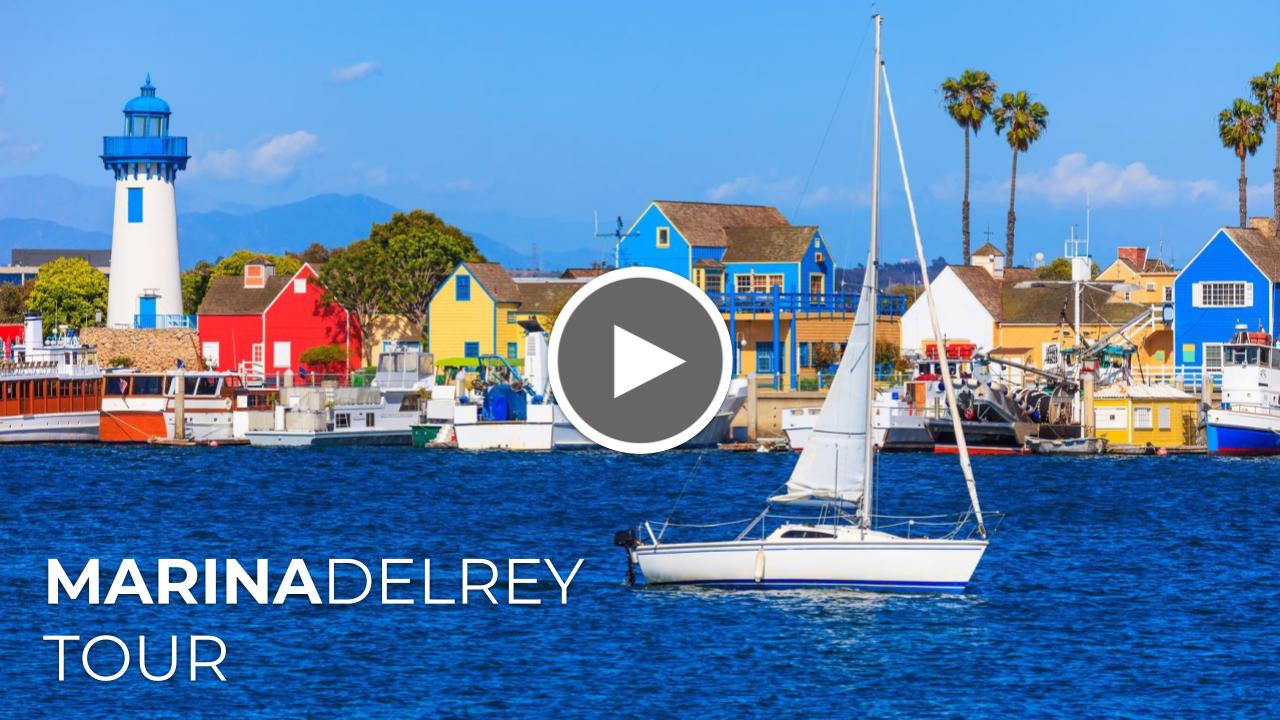 "Click on You Tube logo for closed captions"
Marina Del Rey Condos & Townhomes for Sale